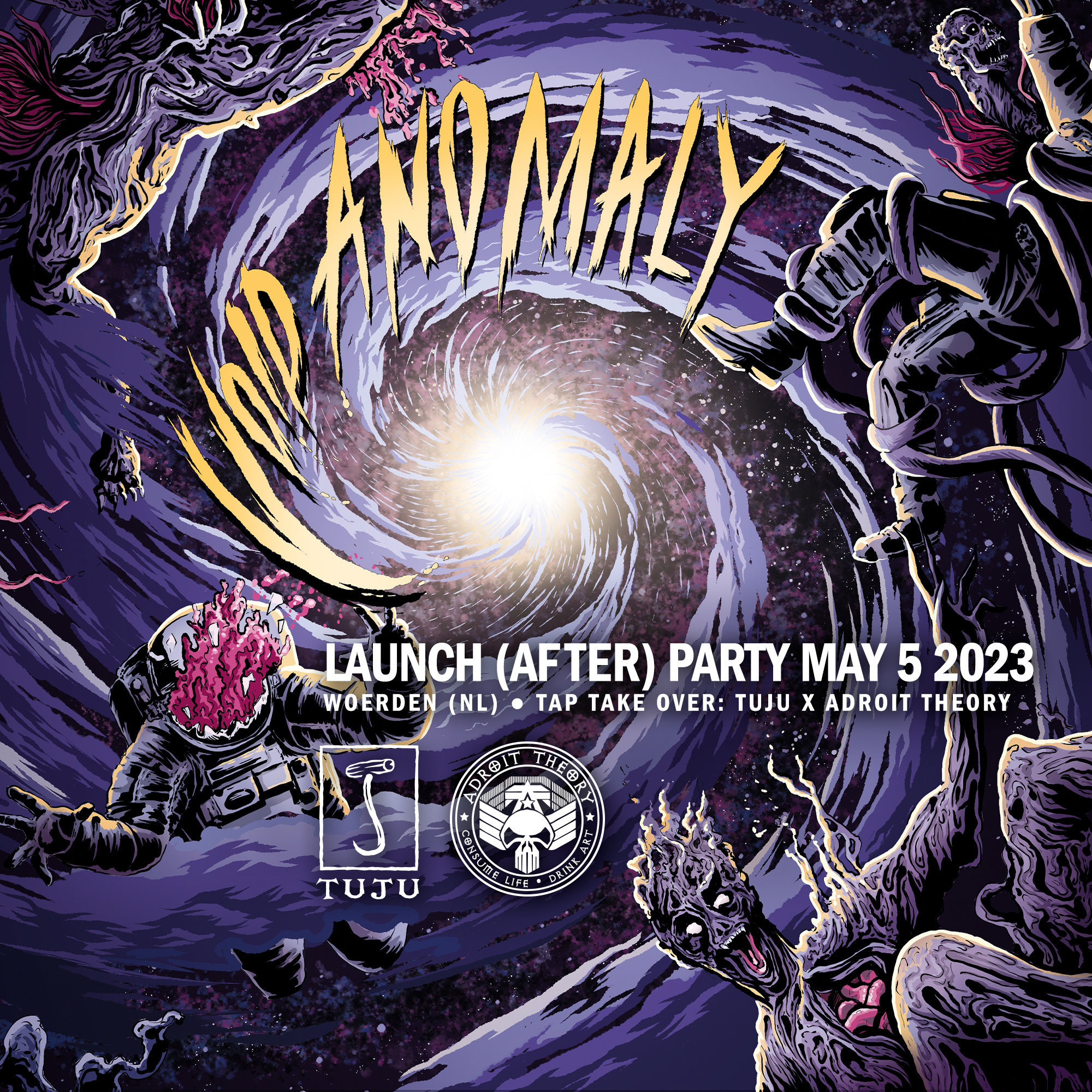 Friday 5 May there will be an exclusive launch (after) party. We would like to present to you the secret collaboration between Tuju from Finland and the well-known brewer Adroit Theory from the US.
The brewers alternated this together in Helsinki and Malmö. On Friday we will do that again in our own Woerden.
Outside of Helsinki and Malmö, this beer will not be available on tap anywhere else. We would like to taste this Bourbon barrel aged coffee stout with you. Are you curious? Us too, the fanatical Untappd user will see that this beer has no check-ins yet.
In addition to this unique stout, we would like to present you other beers from Tuju from Finland, which are exclusively available at Bierloods22 from this week.
We make it a pleasant, well-filled evening with a random character. We provide no fewer than 16 beers from Tuju, Adroit Theory and Bierloods22. You can walk in and leave if you lose it.
4 beers are included this evening, a taste of Tuju, a taste of Adroit Theory, a well-filled draft glass of Tuju and of course a delicious, well-filled draft glass of this new stout.
You can also choose your own choice from the range of beers and put together your own tasting evening. It goes without saying that we provide a nice variation in beer styles. There will be tasty IPAs, nice Wild Ales and strong dark beers.
We will put together this full evening program at our neighbors van de Reehorst (50 meters from the shop). At 20:00 we present you a delicious draft beer from Tuju from Finland, and at 21:00 that keg Void Anomaly will finally open. We are also happy to offer 2 tasters, from both Tuju and Adroit Theory. You can put together the rest of the evening yourself. We have 16 beers ready from Tuju, Adroit Theory and Bierloods22 to enjoy during this evening of your choice. And of course a chip and snack are included.
Location:
De Reehorst
Rijnstraat 15
3441 BP Woerden
Date:
Vrijdag 5 mei 2023
Location open:
19:00
Opening fust Tuju:
20:00
Opening fust Void Anomaly:
21:00
Location close:
23:59
Aantal bieren:
2 tasterrs, 2 tap glasses. Choice in 10+ other beerst to try.
Cost:
€22,50 (claim your spot via a downpayment in the webshop. Rest to be payed at location.)

Want to be part of this? Claim your spot here.